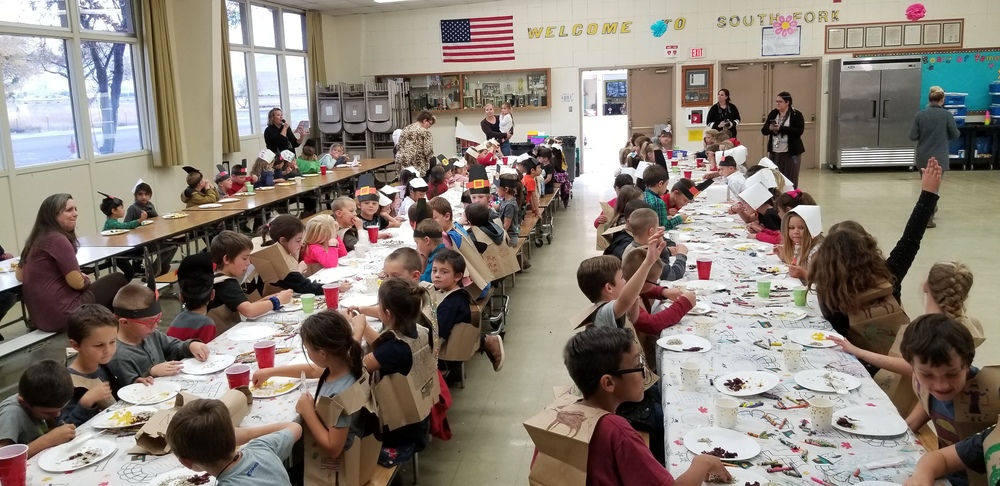 South Fork Elementary Celebrates "Friendsgiving"
South Fork Union School District
Thursday, November 21, 2019
Preschool through 3rd grade students at South Fork Fay Ranch Campus celebrated a "Friendsgiving" on Thursday, November 21st. Classes dressed as Pilgrims or Wampanoag and brought many different food items to the feast! Students feasted on popcorn, corn, sunflower seeds, cranberries, cornbread and even venison stew! Mrs. Carver also read "Twas the Night Before Thanksgiving" to students.